Key Media People Movements of 2018
From Viacom 18's Raj Nayak to Hotstar's Ajit Mohan, here is a look at some of the key media announcements of new appointments and departures from the year 2018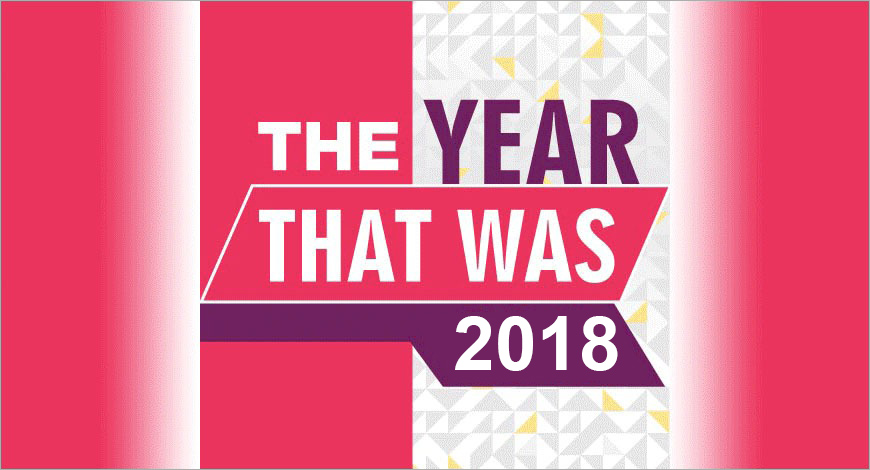 As the year 2018 comes to an end, we at exchange4media look at the key people movements that took place in the year across television and OTT industry.
Television Industry
The big news that was announced this month was Raj Nayak leaving Viacom 18 as COO. Known for his creative and business acumen, Nayak steered Viacom18 flagship brand Colors to the leadership position as its CEO for over seven years. With a career spanning over 25 years, Nayak has turned around the fortunes of several media companies in the television industry.
Before joining Viacom18, Nayak formed Aidem Ventures, an independent media consulting and sales & marketing company. Prior to forming his own venture, Nayak was the CEO of NDTV Media Limited for a period of over seven years. He was the founding member of the Star TV Group in India, where he spent close to 10 years.
Another big movement in television industry was that of Karan Bajaj quitting Discovery Communications India in September. Bajaj joined Discovery India in 2016 as head of India and South Asia at Discovery Networks. He passionately led a bold wing to create a new type of purpose driven GE channel in India with Jeet. Prior to this, Bajaj has worked with Kraft Foods Group, The Boston Consulting Group and Procter & Gamble in the past. Bajaj has also written three books such as 'Keep off the Grass' (fiction), 'Johnny Gone Down' (fiction) and 'The Yoga of Max's Discontent/The Seeker' (fiction).
Reliance Broadcast Network Limited, one of India's largest network appointed Abraham Thomas as its Chief Executive Officer in October. The industry veteran has leveraged his deep insights into the multi-media platforms to drive and sustain the network's vision of being a leading platform-agnostic radio player. Thomas comes with more than two decades of experience and has a proven track record of propelling businesses across print, radio, TV and digital to newer heights in India, China and South Asia.
On 25 May, 2018, the Board of Balaji Telefilms approved the appointment of Sunil Lulla as Group Chief Executive Officer (CEO). Lulla brings with himself nearly three decades of experience in media, entertainment, technology and broadcast industry. In the early stages of his career, he was with JWT in various positions. In the 1990s, he was General Manager, MTV India. He had also worked with HMV India in the early 1990s. In 1999-2000, he was CEO of indya.com, a global internet venture of Microland. Prior joining Balaji, he was serving as the Chairman and Managing Director in advertising agency Grey Group India.
Joy Chakraborthy, Forbes India CEO and President (Revenue), Network18 Media & Investments, resigned from his post in November. A media veteran, Chakraborthy joined Network18 in May 2016. Before Network 18, Chakraborthy worked with BCCL as Director. He has also worked with TV Today as CEO and Zee Entertainment Enterprises as Executive Director (Revenue).
Ashok Venkatramani, former CEO of ABP News Network, joined Zee Media Corporation Ltd (ZMCL) as Managing Director in the month of May. Venkatramani brings with him an experience of over 25 years in FMCG and broadcasting sectors. Prior to joining ZMCL, he also worked with ABP for over eight years. He joined ABP in 2008.
OTT Industry
Ajit Mohan who was instrumental in making Hotstar one of India's leading OTT services, created headlines when he was appointed by Facebook India as Managing Director and Vice President in September. He will join the social media giant early next year. He will be responsible for aligning teams and driving Facebook's overall strategy in the country.
Former Chief Executive Officer of Voot Gaurav Gandhi quit Viacom18 Digital Ventures in March to join Amazon Prime Video India. Gandhi was with Viacom right from 2010 and initially worked with IndiaCast, the distribution company of TV18 and Viacom18 before moving to Voot.
In May, Tarun Katial joined ZEE5 India, its digital arm, Zee Entertainment Enterprises Limited (ZEEL) as the CEO. He had already taken up additional responsibilities at ZEEL which included TV and digital content production in April 2017 besides heading BIG FM as its COO-CEO, which he had found 12 years ago.
In October, ZEEL roped in Taranjeet Singh for its OTT service ZEE5 India as Chief Revenue Officer and Business Head – New Projects. Prior to this he was already well known in the digital ecosystem as social media platform's Twitter's Business Head where he served for more than three years.
Global streaming giant Netflix made headway in India appointing Swati Mohan as Director (Marketing) in May. Mohan's last role was that of Country Head of National Geographic and Fox Networks Group, India since April 2015. Between January 2012 and March 2015 she was spearheading the programming and content portfolio for the bouquet of channels as the Vice President of Content and Programming at Fox International Channels, India.

Read more news about (internet advertising India, internet advertising, advertising India, digital advertising India, media advertising India)
For more updates, be socially connected with us on
Instagram, LinkedIn, Twitter, Facebook & Youtube