.
New Zealand Cricket & Dream Sports sign 5-year deal
The deal will include partnerships across NFTs, Gaming and Merchandising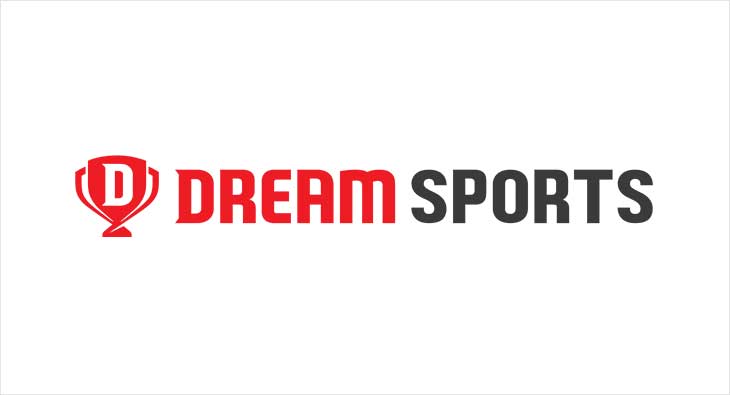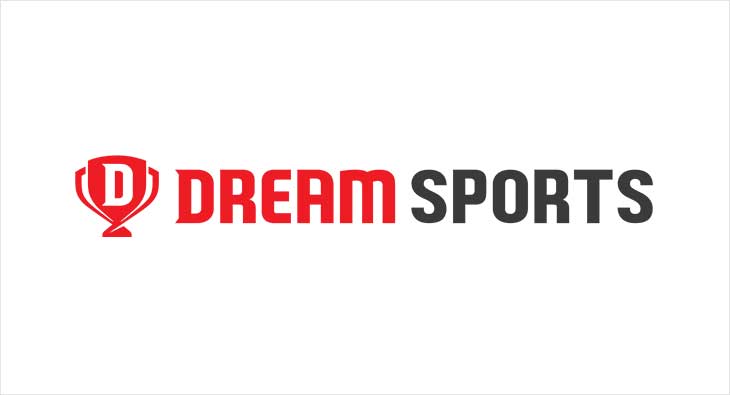 New Zealand Cricket (NZC) and Dream Sports have joined forces to build cricket's first-ever comprehensive suite of digital fan engagement products in an exclusive five-year deal.
The partnership will create unique, fan-focused avenues across Non-Fungible Tokens (NFTs), Gaming and Merchandising through Dream Sports' portfolio.
Dream Sports' flagship brand Dream11 has been NZC's Official Fantasy Sports Partner since 2019. The uptick witnessed in fan engagement over the years, including Dream11's Title Sponsorship of the Dream11 Super Smash, has led to the new all-encompassing partnership with Dream Sports to unlock its full potential.
This gateway to the 140 million-strong user-base of Dream Sports in India will be instrumental in building a successful suite for NZC, including its debut in cricket NFTs - to be developed by Rario, creators of the world's first cricket NFT platform.
Rario is the latest addition to the Dream Sports portfolio after it led a $120M Series A round last month through its CVC and M&A arm Dream Capital. It has the largest share of cricket NFT rights globally and, with access to 140 million users of Dream Sports, is set to become the world's largest cricket NFT platform.
Rario will launch NZC's cricket NFT program and enable cricket fans to engage as a community, and own a piece of NZC cricket history through digital collectibles across player cards, video moments, and cricket artifacts; with FIAT-only products offered in India.
Additionally, a next-generation mobile game will be built by Dream Sports' game development arm - Dream Game Studios, and a complete sports merchandise range, to be hosted on its premier sports content and commerce platform - FanCode in India.
NZC chief executive David White said the new partnership with Dream Sports represented an exciting step into the metaverse for his organisation, opening up a new world of opportunities for New Zealand cricket fans.
"One of NZC's key goals is to extend our teams' global reach; to build closer relationships around the world, and to develop new ways for fans to engage and connect with the deep history of our sport," he said.
"We're delighted to be aligning with Dream Sports that is right at the forefront of the industry: innovative, go-ahead and well-known for putting fans and subscribers first."
NZC GM Commercial, Chris Smith said the agreement would be a game-changer for NZC's fans, taking fan engagement to an unprecedented level.
"The long-term relationship we have with Dream Sports is very special so it's fantastic to be building on NZC's existing partnerships with Dream11 and FanCode in this way."
"We would also like to acknowledge the players and the New Zealand Cricket Players' Association for their support of the arrangements."
Speaking on the partnership, Vikrant Mudaliar, Chief Marketing Officer, Dream Sports said, "We are excited about the next big leap in our association with New Zealand Cricket, and look forward to exploring its full potential for fan engagement through the Dream Sports portfolio.
"The first-of-its-kind collaboration will enable deeper engagement opportunities for sports fans through newer avenues like NFTs, Gaming and Merchandising, in a phased manner; and lead by example in keeping fans central to the sport."
Read more news about (internet advertising India, internet advertising, advertising India, digital advertising India, media advertising India)
For more updates, be socially connected with us on
Instagram, LinkedIn, Twitter, Facebook & Youtube
PV Sindhu and PNB MetLife say 'dream big' to consumers in new ad campaign test
L&K Saatchi & Saatchi is behind the brand's new campaign
Continuing ahead with its brand promise of Milkar Life Aage Badhaein, which aims at fulfilling customer needs at different stages of life, PNB MetLife has collaborated with its agency partner L&K Saatchi & Saatchi to launch its latest integrated ad campaign titled 'Karo Bade Sapno Ki Tayyari'.
The campaign features PNB Metlife's celebrated brand ambassador PV Sindhu advocating people to focus on their big dreams and aspirations and positions PNB MetLife as the enabler to take bold decisions by offering them products and services that guarantee the financial security of their loved ones while also securing their own life goals.
The integrated campaign comprises a series of three films that focus on three distinct offerings from PNB Metlife – Savings, Education & Retirement plans. Each of these films urges viewers to build on their dreams and make them bolder and bigger, knowing that PNB Metlife will help partner them in delivering these bigger aspirations.
Emphasising on the brand idea and thought process behind the new campaign, Charles Victor, Executive Director, L&K | Saatchi & Saatchi commented: "If ever there was a time to live big and not postpone the things we want to do, it's in today's VUCA world. And consumers today are looking for financial partners that not only enable them to achieve their personal goals but also allow them to take bolder decisions. PNB MetLife decided to answer that need, urging consumers to dream bigger and work towards those dreams today. On the execution, this campaign is a continuation of a series of films we've been doing for a couple of years now that are a humorous respite in an otherwise serious category."
In the ad film on education goals, a mother and daughter are seen engaging in a funny dialogue over her future education goals. While the daughter is happy discussing her routine with her friend in a language of her choice, her mother interjects by repeating the same statements in English. The mother tells the daughter she is preparing her for future education prospects…in an international college.
Read more news about (internet advertising India, internet advertising, advertising India, digital advertising India, media advertising India)
For more updates, be socially connected with us on
Instagram, LinkedIn, Twitter, Facebook & Youtube
What brands can learn about innovative advertising from Livspace
Powered by a deep insight into consumer behaviour, Livspace sets new benchmarks in brand marketing fueled by innovative collaborations
Today, when most brands focus on just one or two mediums to amplify their marketing voice, Livspace is making its presence felt on an entirely different level. The credit goes to the brand's inventive take on their fundamental marketing principle – be where the audience is.
With consumer preferences constantly evolving, more so during the COVID period, Livspace has been conscious about closely tracking dynamic consumer trends and accordingly tweaking its marketing strategy. So, it's no surprise that LIVE sports, particularly LIVE cricket, are a critical peg in their marketing master plan, for which they have collaborated with Disney+ Hotstar.
Interestingly, consumers looking to buy products in Livspace's home décor, interiors, and furnishings category typically have a longer decision-making cycle. Considering the category and high-ticket purchase, consumers' journey from discovery to final purchase spans a long time. Hence, brands in the segment need to have a higher salience, sustained presence and memorability – three things that Disney+ Hotstar offers in large measures.
Talking about the relevance of IPL and their collaboration with Disney+ Hotstar, Livspace CMO, Kartikeya Bhandari said, "Considering its massive reach and its highly immersive nature , IPL is one of the best platforms in India, especially for a brand like ours, that is relatively young. It gives us a unique opportunity to showcase our brand promise and reach out to both existing and new customers. IPL has changed the way we watch the sport and brought a lot of passive cricket lovers who are in it for entertainment. The excitement around the ongoing second phase is palpable, and therefore, it becomes the perfect vehicle for us. We have associated with Disney+ Hotstar in the past, and the combination of live sporting events and connected TV has worked well for us."
Currently, Livspace follows a two-pronged approach of high-reach and high-relevance, which makes it a memorable brand that consumers relate to and would want to get associated with.
For a high-reach campaign, Livspace associates with Live Cricket as a central peg, leveraging marquee properties such as IPL and World Cup in a big way. Besides the high-impact live cricket associations, they also create pre-tournament buzz and follow up with a post-tournament campaign to drive recall and cut through the clutter.
And to drive high relevance, Livspace uses a targeted approach. They focus on relevant audiences and own high-impact properties viewed by these audiences.
An excellent case in point is the regional audience, which is critical to the brand. Coming on board as sponsors of Bigg Boss Telugu and Bigg Boss Tamil has enabled Livspace to stand out, stay relevant and create a distinction amongst the target audiences.
Tracking their successful run on Disney+ Hotstar with increased impact metrics indicates what brands can achieve by leveraging a platform like Disney+ Hotstar in its entirety.
Not only has Livspace understood the pulse of their audience but also taken its marketing initiatives a notch higher with a cohesive marketing strategy that has them always on the go, front and centre of their target consumer.
High brand recall is thus a given.
Talking about how brands are leveraging live sports as a part of their marketing strategy, Kartikeya adds, "The decline of appointment based viewing has made live sports, be it cricket, tennis or football, one of the more prominent parts of a marketer's media mix."
Read more news about (internet advertising India, internet advertising, advertising India, digital advertising India, media advertising India)
For more updates, be socially connected with us on
Instagram, LinkedIn, Twitter, Facebook & Youtube
How investment & BFSI apps can make the most of the ongoing IPO mela
They must focus on extensive content marketing and invest in customising their platforms to attract the flock of new-age investors, suggest industry experts
After a gloomy year, 2021 has brought in quite an exciting phase for the Indian business circuit as numerous companies are launching their IPOs, setting new records. So far, 27 companies have raised nearly Rs 41,299 crore – which is more than what was raised by way of IPOs in each of the last three years – 2018, 2019 and 2020, and big names like KFC, Pizza Hut, Costa Coffee, Nykaa, Flipkart, and LIC are in the line to launch their own offerings soon. And this surely has turned out to be a big opportunity for investment platforms and publishers in the sector to increase their own user base.
The stage was set when Zomato launched its IPO earlier this month and the likes of Kotak Securities Ltd, Paytm Money, Upstox, etc utilised the opportunity to promote their own services using content and social media marketing.
Speaking about the same, Bang In The Middle Co-founder & Managing Partner Naresh Gupta said, "These are interesting times as a number of companies are in the process of launching their IPOs. And their marketing efforts have certainly played a big role in taking these companies to this level. Going forward as well, to attract investors, it won't be surprising to see these companies working on elaborate marketing campaigns. It is also a big opportunity for the apps and publishers in the BFSI & investment spaces to expand their own user-base."
Zoo Media & FoxyMoron Co-founder Pratik Gupta added, "For the banking portals and BFSI apps, it could be a very easy acquisition strategy with active investor targeting. The individual investor pool is only growing and these apps can easily piggyback on this opportunity."
As per a SBI report, the number of individual investors in the market has increased by a whopping 142 lakh in FY21, with 122.5 lakh new accounts at CDSL and 19.7 lakh in NSDL. Millennials are swarming in flocks to invest as they get more conscious about their funds.
Merkle Sokrati Sr. Manager-Marketing & Business Development Kartikeya Kashiva highlighted, "Indian retail investors have been showing increased financial maturity over the years, with a more hands-on self-serve approach instead of a more passive approach of deposits, bonds and mutual funds. The current IPO filings rush is not going unnoticed by these new-age investors who want to get in on the action. Additional liquidity due to reduced expenditure for most in lockdown is definitely drawing out even more first-time investors to consider IPO bids. Especially when widely known brands like Zomato, LIC are on the list, one doesn't need much push in terms of fundamental analysis before investing."
He added that brands are realising that there is a big opportunity out there, citing the example of his own client, Angel Broking. "Currently we're working with Angel Broking, India's leading online share trading platform, to drive new users to their app-first platform. We've done campaigns around the major recent IPO issues – Zomato, Nazara, BBQ Nation. While our creative and messaging have had a helpful narrative to inform investors of the issue dates, price bands, lot size, etc. of forthcoming IPOs. The end-goal has always been to drive demat account openings, a key milestone in their customer journey through programmatic channels."
Gupta further suggested that brands like these can make the most of the moment by using strong content marketing strategies, followed by investing in technologies that makes their platforms easier to access and understand.
He noted, "The investment platforms should be talking about their readings, their own analysis of the market and the company, and share recommendations. And gradually, the user will get more confident in the platform as they will see those predictions coming true. Nextly, customising the user interface, bundling offers, etc can be of great help to retain users as well as acquire new ones."
Kashiva agreed and further stated, "A data-driven approach to media analytics and attribution helps gain powerful insights into which channels bring in assisted conversions which are easily missed if only optimizing for last touch."
"We believe many of the next wave of investors will come from tier 2, 3 cities. Brands will accordingly need to rethink their strategies for regional language support, mastering nuances like YouTube SEO to reach and nurture these prospects. Finally, they need to tie all of their paid and organic media efforts together using a multi-touch attribution model instead of optimizing each channel in disparate silos."
Read more news about (internet advertising India, internet advertising, advertising India, digital advertising India, media advertising India)
For more updates, be socially connected with us on
Instagram, LinkedIn, Twitter, Facebook & Youtube
Govt won't interfere with content of OTT platforms, assures Prakash Javadekar
n a meeting with OTT platform representatives, the I&B Minister said that no member of the self-regulatory body will be appointed by the government
Union Minister of Information and Broadcasting Prakash Javadekar, on Thursday, held an interaction with representatives of various over the top (OTT) platforms including from ALTBalaji, Disney+ Hotstar, Amazon Prime Video, Netflix, Jio TV, ZEE5, Voot, Shemaroo, and MX Player.

While appreciating that the OTT platforms have welcomed the new rules, Javadekar also sought to dispel rumours by clarifying that no member in the self-regulating body will be appointed by the government. The minister wants to allay the fears of OTT platforms that the government will interfere with digital content.

According to a PIB release, the industry representatives welcomed the rules and thanked the minister for addressing most of their concerns. Finally, the minister added that the government is open to any clarification or queries from the industry.

Speaking on the power of the government under the rules, the minister informed that the government will create the Inter-Departmental Committee to look at complaints that remain unresolved at the self-regulatory level.

Informing the industry representatives about the provisions of the rules, the minister said it merely requires them to disclose information and that there is no requirement of registration of any kind with the ministry. He added that a form for this will be ready soon.

Furthermore, he said the rules focus on the self-classification of content instead of any form of censorship. Further, OTT platforms are expected to develop an effective grievance redressal mechanism.
Read more news about (internet advertising India, internet advertising, advertising India, digital advertising India, media advertising India)
For more updates, be socially connected with us on
Instagram, LinkedIn, Twitter, Facebook & Youtube
comfortable with online purchases even after lockdown: Kenneth Pao, Criteo
comfortable with online purchases even after lockdown: Kenneth Pao, Criteo11111111
comfortable with online purchases even after lockdown: Kenneth Pao, Criteo
comfortable with online purchases even after lockdown: Kenneth Pao, Criteo
comfortable with online purchases even after lockdown: Kenneth Pao, Criteotestingggggggggggggggggg
Read more news about (internet advertising India, internet advertising, advertising India, digital advertising India, media advertising India)
For more updates, be socially connected with us on
Instagram, LinkedIn, Twitter, Facebook & Youtube
Newly launched Kannada movie channel, Zee Picchar set to give viewers 'Hit Dinada Feeling'
The channel has also launched a series of brand films conceptualised by DDB Mudra
Zee Picchar, the newest Kannada movie channel is all set to capture the hearts of Kannada Cinema lovers with the promise of an unparalleled movie viewing experience. The new channel went on air from 1 st March, promising to leave its viewers with a 'Hit Dinada Feeling'.
Kannada cinema over the last few years has seen tremendous growth, becoming the largest industry in India with the highest number of movies released in 2018. For Sandalwood lovers, movies are not just entertainment, but a way of life. This energizing and inspiring spirit of Kannada cinema and how it livens up every day for its viewers is what Zee Picchar aspires to bring to the fore. The channel's promise lies in the premise of every Kannadiga deriving inspiration from their beloved movies to tackle challenges in their everyday lives, thereby making their every day a hit day.
The brand proposition 'Hit Dinada Feeling' that translates into having a 'hit day feeling' will be showcased through the channel's offering and communication. Zee Picchar released the first in a series of brand films, conceptualized by DDB Mudra, that showcase how cinema lovers have a unique take on life. Finding moments of victory and joy in any situation, they can turn it in their favour with the magic of cinema.
Launching the channel Kannada cinema style, life-size cut-outs of the channel logo have been installed in theatres in Karnataka to mark the launch in an authentic and grand manner while tapping into the most iconic symbols associated with movie releases and fandom.
Read more news about (internet advertising India, internet advertising, advertising India, digital advertising India, media advertising India)
For more updates, be socially connected with us on
Instagram, LinkedIn, Twitter, Facebook & Youtube
Coronavirus threat: IPL 2020 to be held partly without spectators?
According to people in the know, games scheduled in the first 15 days of the Indian Premier League could be held without spectators to abide by the Coronavirus advisory
With the coronavirus threat looming large on the Indian Premier League, there is a strong likelihood of the games being held without spectators for the first 15 days. However, the BCCI is said to be sticking to the planned schedule.
A number of state governments have approached the central government, expressing concerns due to the COVID-19 advisory asking people to avoid crowded places.
If the tournament, even a part of it, is kept out of bounds for the spectators, franchise owners are likely to suffer heavy losses, since they get the maximum share of the ticketing revenue. As per estimates, around 40,000 people watch the matches live in a stadium.
Media reports mention that each team earns approximately Rs 8 to 9 crore from one match. According to a source, who spoke on the condition of anonymity: "If tickets are not sold, it will mean a huge loss for the franchisees and this is when BCCI has already reduced the prize money."
BCCI has notified all the franchises that this year, the winning IPL team would get Rs 10 crore instead of the earlier Rs 20 crore.
Newly-appointed BCCI President Sourav Ganguly has also announced that the cricketing body will be adopting all precautionary measures for the tournament, which is about two weeks away, in the wake of the coronavirus threat.
Meanwhile, the Karnataka government has sent off a letter to the Centre to cancel IPL 2020 due to the coronavirus outbreak. The Maharashtra health ministry too has raised concerns about the same, said media reports.
Read more news about (internet advertising India, internet advertising, advertising India, digital advertising India, media advertising India)
For more updates, be socially connected with us on
Instagram, LinkedIn, Twitter, Facebook & Youtube