Chennai based startup Cover It Up bags merchandising partnership with Chennai Super Kings
Cover It Up now has over 240 phone models and over a thousand designs ranging across products such as t-shirts, laptop sleeve, notebook, crop tops, mugs and posters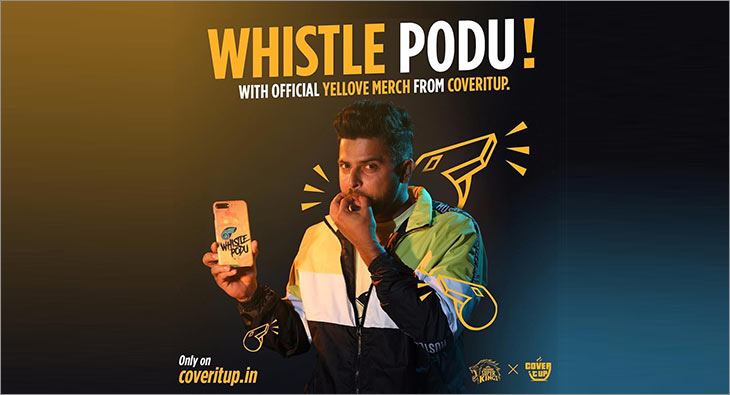 Chennai based pop-culture merchandise startup Cover It Up has acquired the license to be the official merchandise partner for Chennai Super Kings, during this season of IPL. Founded by Ronak Sarda in 2013, Cover It Up was launched in the smallest of the rooms with the idea to combine contemporary ideas and quality in phone case designs available in the market. Cover It Up now has over 240 phone models and over a thousand designs ranging across products such as t-shirts, laptop sleeve, notebook, crop tops, mugs, posters and so on.
"From fans to being officially associated with the Chennai Super Kings it was a lot of responsibility and pride. Yellow has become the household color we were always known for, and when we reflected that in our 3D phone case designs after their two-year band, the fans went head over heels in yellove!" said Lavi, the Senior Design Engineer.
"The young crowd finds quirky ways to display their cricket mania. They clad, paint their faces, even cover their body in yellow paint like the super fan Saravanan to express their love. We help them express themselves through our merchandise," adds Nidhi their Operations Head.
The startup has a core understanding of fandom and the urge a true fan would have to show their love to the world. "My team being fans themselves, it comes as second nature to us to know what would a fan love to own. We value the brainchild of every artist and this is why we invest in doing official merchandise," says Ronak, the founder who owns the official license for Kolkata Knight Riders, Marvel, DC Comics, Looney Tunes, Harry Potter, Superstar's Robot 2.0, Kaala and more.
Unlike the last two IPLs when the home games clashed with the General Election, the T20 league IPL 2019 will be played in a home away from home basis. The Chennai Super Kings' fans are excited to witness the home matches at MA Chidambaram Stadium and also will likely to hold IPL Final on May 12. "The fans are already buying the CSK merchandise along with their ticket," cheers the Cover It Up team.
Read more news about (internet advertising India, internet advertising, advertising India, digital advertising India, media advertising India)
For more updates, be socially connected with us on
Instagram, LinkedIn, Twitter, Facebook & Youtube