.
Lux Golden Rose Awards marks 3rd year, in collaboration with Mindshare India & Star TV
Mindshare Fulcrum anchored the event with Star TV and Hotstar for content creation and broadcasting of main award ceremony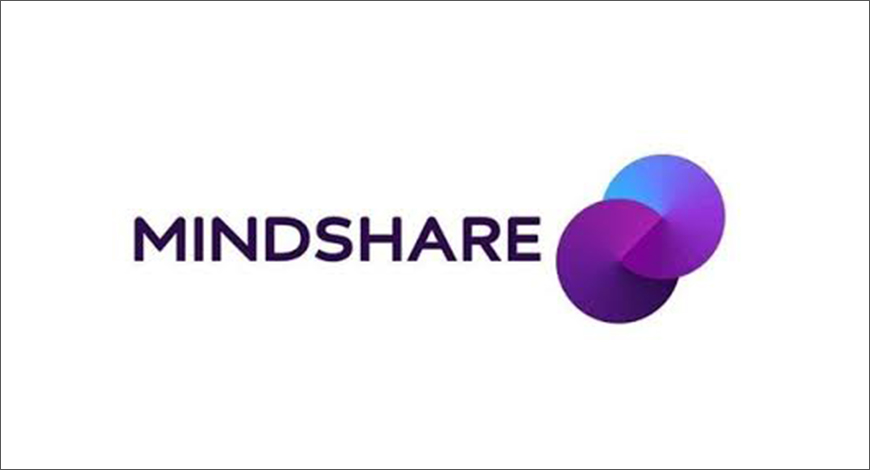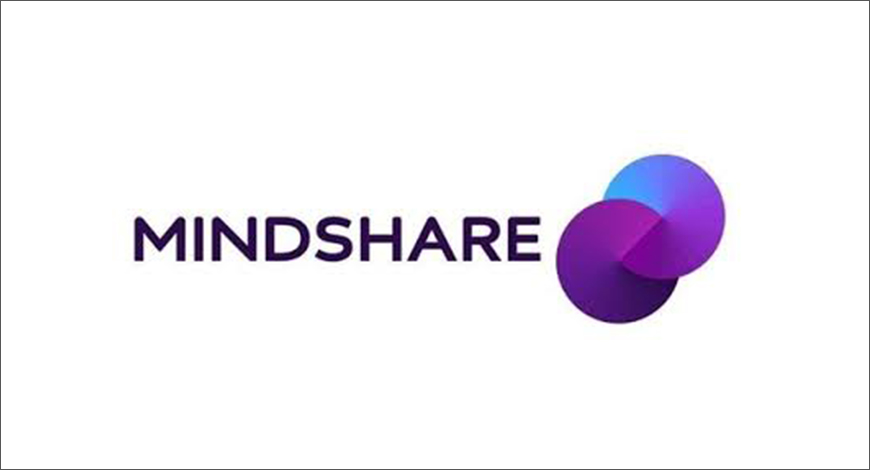 The 3rd edition of Lux Golden Rose Awards (LGRA), which was recently held at NSCI Dome in Mumbai, congregated B-town's biggest and brightest stars across eras to extend their support for UN's HeForShe campaign and to stand in solidarity for gender equality in a one-of-its-kind extravaganza celebrating female cinematic legends of the silver screen.
Mindshare Fulcrum anchored the entire event with Star TV and Hotstar for content creation and broadcasting of the main award ceremony. The company also partnered with Hindustan Times, Fever 104 FM, Pinkvilla, Facebook and BeBeautiful for ancillary content creation. Celebrities such as Varun Dhawan, Ayushmann Khurrana, Aparshakti Khurrana, Guru Randhawa, Karan Tacker, Karan Kundrra, Nakuul Mehta and Mohit Malik joined the country's first and one-of-its-kind "I am HeForShe" movement.
The ceremony was a grand affair and was graced by some of the most legendary and popular faces of the fraternity such as Shah Rukh Khan, Akshay Kumar, Varun Dhawan, Karan Johar, Rekha, Alia Bhatt, Madhuri Dixit Nene, Aishwarya Rai Bachchan, Kareena Kapoor, Karisma Kapoor, Jacqueline Fernandez, Kajol, Hema Malini, Zeenat Aman, Helen and many more.
The performers entertained audiences with their mesmerizing and colorful jigs, and the novel combination of hosts had all in splits throughout the evening. Shahrukh Khan's evergreen wit combined with Varun Dhawan and Akshay Kumar's hilarious dramatics was very well received and appreciated.
B Town regulars and other spectators for the evening were in for a memorable surprise as they watched leading B-town male celebrities pay tribute to some of the most loved divas of Bollywood for their immense contribution in their professional and personal lives.
Kareena Kapoor Khan, as usual left audiences spell-bound being her vivacious self as she performed on superhit tracks of her male co-stars. Charming superstar, Varun Dhawan's performance was a tribute, celebrating the gorgeous women he has had the chance to share screen space with. The evening also housed a sizzling performance from this year's star debutants, the lovely 'Dhadak' pair Janhvi Kapoor and Ishaan who performed on hits like Dhadak, Jugni, Kar Har Maidan Fateh and the chartbusting Zingaat but the star performance of the night was by none other than the Dhak-Dhak girl of Bollywood Madhuri Dixit, who performed to Hema Malini's Dreamgirl and to Helen's Yeh Mera Dil. She is also seen dancing to late actress Sridevi's Hawa Hawai and her own song, Tamma Tamma Loge.
The night ended on a high note with the ruling men of Bollywood – The Badshah and Khiladi along with the super charming Varun Dhawan who came together to celebrate these iconic women and the women of the country – the Lux HeForShe finale.
Amin Lakhani, President- Client Leadership, Mindshare India, said 'With LGRA in its third consecutive year, we take immense pride in saying that with each passing year it has not only turned out to be a stronger but an even more successful association with brand Lux. In our three years of being associated with this project, we have only seen it grow in terms of grandeur and scale and what better than supporting the UN initiative HeForShe for an even more purposeful cause.'
Harman Dhillion, GM – Skin Cleansing, Hindustan Unilever Limited, mentioned, "For 90 years, Lux has been the beauty secret of iconic Bollywood superstars. This year, we used the grand stage of the Lux Golden Rose Awards to celebrate these women, and it was done in great style by the men of Bollywood paying an ode to their ladies. It was truly a pleasure to witness the Lux divas across generations being celebrated and a once in a lifetime experience."
Premjeet Sodhi Senior Vice-President Mindshare Fulcrum South Asia, said, "LGRA has always been a project that we at Mindshare hold in high regard. We feel extremely honoured by the fact that over the past three years, we have been able to bring Lux's grand vision to life, with each edition being even more
well-received than the last. This year, in particular, has been a matter of extreme pride, with a purpose-driven association in the form of HeForShe. The incredible success of this project would not have been possible without the tireless work and dedication of our Content+, Exchange, and Client Leadership teams, who performed extraordinarily, and delivered excellence."
The award ceremony created a platform for a larger- than-life celebration of the divas of Bollywood.
Read more news about (internet advertising India, internet advertising, advertising India, digital advertising India, media advertising India)
For more updates, be socially connected with us on
Instagram, LinkedIn, Twitter, Facebook & Youtube
TikTok partners with Bhumi for #CleanIndia campaign
As part of the partnership, TikTok has launched a #CleanIndia challenge on its platform
TikTok has collaborated with independent and youth volunteer non-profit organisation, Bhumi, to launch the #CleanIndia Campaign. The campaign aims to mobilise TikTok community to contribute to the Swachh Bharat Mission to achieve universal sanitation coverage and draw focus on it in the country.
As part of the partnership, TikTok has launched a campaign #CleanIndia on the platform to encourage users to participate in this challenge by cleaning their neighbourhood and showcasing their work on TikTok by posting before and after videos.
Bhumi will conduct and host cleanliness drives across multiple cities pan India to encourage TikTok users and citizens to volunteer in this mission.
Nitin Saluja, Director, Public Policy, TikTok India said, "TikTok is committed to fostering a constructive change in India through its platform and we are delighted to collaborate with Bhumi for this significant campaign. Cleanliness is extremely important as it has significant health and economic benefits and with this campaign we are excited to contribute to the overall Swachh Bharat Mission by leveraging TikTok's strong user community that hails from the deepest pockets of India and influence change for social good. "
"We are delighted to partner with TikTok to take our mission forward and realize the Clean India vision. With the collaboration, our aim is to encourage TikTok community to volunteer and encourage others towards cleanliness of our surrounding areas. We also encourage the TikTok users to become part of our Clean Squad and supplement the Swachh Bharat Mission and improving universal access to safe, inclusive and accessible, green and public spaces," said Dr Prahalathan KK, Co-founder, Bhumi.
This collaboration with Bhumi and the #CleanIndia campaign have been launched as part of TikTok For Good, a long-term, integrated engagement initiative.
Read more news about (internet advertising India, internet advertising, advertising India, digital advertising India, media advertising India)
For more updates, be socially connected with us on
Instagram, LinkedIn, Twitter, Facebook & Youtube
Tonino Lamborghini Luxury Beverages launches in India
The full range of branded products will be officially distributed In India in collaboration with Indian distributor M/s Heinrich
Last November 9, in Mumbai, it was officially announced with a special event the distribution in India of the Tonino Lamborghini luxury beverages products, at the presence of the CEO and Vice President of the Tonino Lamborghini Company, Ferruccio Lamborghini, and the founder of M/s Heinrich and official distributor for Tonino Lamborghini Luxury Beverages products for India, Thomas Manoj, VIP guests and local authorities.
Tonino Lamborghini Company was founded in Italy in 1981 by Tonino Lamborghini, heir of the Lamborghini family. Mr. Lamborghini has taken inspiration from his family heritage and his vast experience in mechanical and automotive engineering to develop a lifestyle experience brand with a range of luxury design products, including: watches, eyewear, smartphones, perfumes, furniture, clothing, sports accessories, golf & utility carts, 5-star boutique hotels, real estate projects, cafés and lounge.
Driven by a challenging spirit and eclecticism that characterize his DNA, in the mid-'90s, Tonino Lamborghini was among the first entrepreneurs to launch his own line of Made in Italy Beverages line. To this day, his mission is to spread the intrinsic energy of the brand through a line of iconic Italian beverage products.
The exclusive Tonino Lamborghini Luxury Beverage line today includes Espresso coffee, Hot Chocolate, Energy Drink and Vodka. The products interpret the spirit of the brand also through an appealing design and a unique packaging style.
All Tonino Lamborghini Beverage products are synonymous throughout the world of Made in Italy, high quality and style. Distributed in more than 40 countries, the products are worldwide present in Ho.Re.Ca. and Super Ho.Re.Ca., in selected clubs, in specialized retail channels and in branded hotels, lounges and cafeterias. The full range of branded products will be officially distributed In India in collaboration with the famous Indian distributor M/s Heinrich.
"I am glad to announce today the collaboration with Heinrich for the distribution of Tonino Lamborghini beverages in this great growing Country," said Tonino Lamborghini. - "Since '90, at the beginning of this challenge for my father Ferruccio in the field of beverages, the mission of our company is to spread worldwide the intrinsic energy of the brand also through a line of iconic Italian beverage products. Made in Italy, exclusive receipt, unique design packaging, and unmistakable flavour, are core values for our Tonino Lamborghini Luxury beverages line, which goal is to accompany the customers from the breakfast to the evenings, representing a true Italian upscale lifestyle. Therefore, I would like to express our special thanks and appreciation for the efforts in representing our Italian brand style here in India through the distribution of our beverage products to M/s Heinrich. As you know, you are not simply distributing beverages, you are offering to your clients a real Italian way of life!"
Thomas Manoj said, "It is my great honour and prestige to distribute Tonino Lamborghini Luxury Beverages in India. From now on our customers will have the chance to taste the perfect cup of Italian coffee and Hot Chocolate, and will have the opportunity to add to their nights a touch of real Italian Style and energy tasting the Tonino Lamborghini Energy Drink and Tonino Lamborghini Vodka! Thanks to this new collaboration we will bring to India a part of Italy! All our efforts will be to offer these high-quality products in all Indian HORECA and Super Ho.Re.Ca. Channels!"
Read more news about (internet advertising India, internet advertising, advertising India, digital advertising India, media advertising India)
For more updates, be socially connected with us on
Instagram, LinkedIn, Twitter, Facebook & Youtube
New season of KBC Malayalam to air on Mazhavil Manorama from November 11th
The new season will premiere on November 11th and will be aired Mondays to Thursdays at 9 PM
Mazhavil Manorama is all set to unveil a new season of popular Indian game show – Kaun Banega Crorepati in Malayalam - "Ningalkkum Aakaam Kodeeshwaran" (NAK). With National award-winning actor Suresh Gopi continuing in the role of the host, the program has already generated significant buzz with the call for entry promos, specially created ad films, print ads, radio spots, in –theatre advertising, outdoor and more.
The show attempts to make a new beginning in the lives of the contestants who have been shortlisted through a well defined and elaborate process of the format owner – Studio NXT. The show takes a position revolving around "Arinjorutharam puthiyoru thudakkam" ( A known answer can be the start of a new beginning).
The program can also be viewed through the streaming platform of MMTV - ManoramaMAX. Additionally, the platform also allows viewers to 'Play Along' ( Ningalkkum Nedaam) and win big daily, weekly, monthly, and season prizes. "Play Along – Ningalkkum Nedaam " is a feature that MMTV is bringing to this part of the world for the first time. The broadcaster has planned a separate marketing campaign around this along with the launch of the show.
The season will premiere on November 11th, 2019 at 9 PM (Mon – Thu) Kansai Nerolac Paints is the presenting sponsor. Henko, Nestle Munch and Airtel 4G are the Co-Powered by Sponsors. Luker LED, Manjali Jewelers and Federal Bank are the partners of the show.
Read more news about (internet advertising India, internet advertising, advertising India, digital advertising India, media advertising India)
For more updates, be socially connected with us on
Instagram, LinkedIn, Twitter, Facebook & Youtube
Zee Keralam adds to its fiction line up with 'Satya Enna Penkutty'
The serial will begin airing from Monday, November 18 at 8.30 PM on Zee Keralam
Zee Keralam continues to add more progressive serials to their fiction line up. The serial 'Satya Enna Penkutty' will start airing from November 18, Monday at 8.30 PM.
Unlike the usual serials in the Malayalam television industry, 'Satya Enna Penkutty' has a gutsy girl in the lead with a tomboyish look. Similar to all Zee Keralam fiction leads, Sathya too has a very progressive personality and believes in making taking active steps to make her life extraordinary. Inspired by her father, Sathya is a mechanic by profession, rides all kinds of bikes with ease, stands up for what she believes in, bears the tantrums of her elder sister and is also the sole breadwinner of the family. This is, in fact, the first time in the history of the Malayalam television that a tomboy character leads the show.
Neenu plays the female lead in the serial. Ator Sreenish also of Big Boss fame, plays the male lead.
Neenu has expressed her enthusiasm for playing a challenging role in the serial. "Satya is entirely a different and challenging role. I have to ride bikes in the serial which as at first a difficult task for me. But I have picked up it well before the shoot and I am confident of playing the role".
The serial sees the comeback of Sreenish to acting. He said that he is excited to play the male lead in the serial. "I have been getting many offers for the past one year which was all put on hold. I was waiting for the perfect opportunity. I agreed to play the lead in the serial as I know of the quality of the serials Zee network is creating. I am fond of Zee Tamil and when this offer came I agreed at once. I am very much confident about the serial and the character I am playing", quoted Sreenish.
Zee Keralam has seen incremental growth since it's launch and completes one year of operations by the end of November.
Read more news about (internet advertising India, internet advertising, advertising India, digital advertising India, media advertising India)
For more updates, be socially connected with us on
Instagram, LinkedIn, Twitter, Facebook & Youtube
Battees joins hands with JK Paper Ltd. and India Post to revive the art of letter writing
The Delhi-first edition of 'Daakroom - The Letter Writing Carnival' by JK Paper aims to prove that letters hold a valuable place even in the digital age today
'Daakroom – The Letter Writing Carnival' is a first of its kind carnival conceptualized by Battees, to revive the art of letter writing in today's digitally driven world. JK Paper Limited has come on board as the presenters of the carnival, for the second time, after Daakroom Chandigarh in 2017.

Shivani Mehta, Co-founder and Design lead of Battees said, "It is a moment of pride for us that an established brand like JK Paper has decided to back our initiative. We always believed that we are doing good work but the support that we are receiving only proves that people are taking note of the same, and that letters hold a valuable place even today. It will be the first edition in Delhi and we are really looking forward to the same."

Speaking about the event and the association, A.S.Mehta, President and Director, JK Paper said, "All your true emotions like your first letter, birth certificate, your degree, your resume, your appointment letter, and your promotion letter comes on paper. At every stage, paper is there. Paper is still the original wireless communicator and is truly one of the few sustainable products till date on this planet. We are really proud of the concept and looking forward to this year's event."

Daakroom also renewed their partnership with India Post who has been with the initiative since the inception of the carnival in the year 2016. This will be the third edition of Daakroom and will be the first in Delhi.The carnival will be hosted at Gandhi Darshan opposite Raj Ghat in the heart of the capital.

Aindri Anurag, Chief Postmaster General Delhi Circle, India Post said, "We are proud to join hands with Daakroom 2019. It is being held for the first time in Delhi and will be the biggest Daakroom edition so far. We believe that letters will always hold a special place in the history and the hearts of people and we want to share the wonder of letter writing with the kids of Delhi NCR. Department of Posts is also promoting letter writing through a National Letter Writing Campaign called 'Dhai Akhar'. This year, the theme of Dhai Akhar campaign is 'BAPU – You are immortal'. I wish the event a great success."

The carnival having already proved its metal in the first two editions in 2016 in Allahabad and 2017 in Chandigarh received massive reach. Allahabad edition saw participation from over 6000 people, and in the following edition in Chandigarh, the reach extended to over 10,000 people. In addition both the editions also received support from Amitabh Bachchan and Gulzar Sahib in the respective editions with both writing customized letters to support the initiative.

Partha Biswas, Chief (Sales & Marketing), JK Paper also added, "It all begins with paper. It is the foundation for learning and creativity. Actually paper is the only means of communication that embraces the entire planet! The thought that paper leads to deforestation is a myth, as it's produced using trees obtained through social farm forestry. Paper is environmentally sustainable and indeed an ally in fighting climate change. It's just like growing any other crop. One should be raring to write, desperate to doodle, proud to print and use paper guilt free. So, go ahead and make an impression by letting the world know more about "you"!"
Read more news about (internet advertising India, internet advertising, advertising India, digital advertising India, media advertising India)
For more updates, be socially connected with us on
Instagram, LinkedIn, Twitter, Facebook & Youtube
Applause Entertainment and Yes Studios partner for adaptation of Israeli series 'Fauda'
The Indian adaptation of Fauda will highlight the complex and complicated relationship between India and Pakistan, and deconstruct historical conflicts to showcase a new perspective
Applause Entertainment, the content studio promoted by the Aditya Birla Group, has been a frontrunner in creating blockbuster Indian adaptations of several acclaimed International shows like 'Criminal Justice', 'Hostages', 'The Office' and 'Mind the Malhotras' (La Famiglia). Led by media pioneer, Sameer Nair, the studio announced the adaptation of the award-winning Israeli drama series 'Fauda'.

'Fauda', hailed as one of the best Israeli shows, managed to break out of the deep corners of the foreign language section and has become a global phenomenon. 'Fauda' meaning 'Chaos' in Arabic, is the commandos' code word for when an operation goes awry. The series is an honest depiction of the ongoing feud between the shadowy world of Israeli undercover and army units, and Palestinian militants and civilian population. Developed by Avi Issacharoff and Lior Raz, 'Fauda' has been tremendously praised internationally, with a perfect score of 100% on "Rotten Tomatoes".

With its gritty realism it has been hailed as a groundbreaking series. The series, which has amassed a worldwide following, received much acclaim for its nuanced portrayal of both sides of the conflict with multi-faceted characters; caring spouses, parents, as well as fierce adversaries. The much anticipated third season of "Fauda" is currently in post-production.

Commenting on this collaboration, Sameer Nair, CEO, Applause Entertainment said, "'Fauda' is a fictional tale deeply rooted in the reality of a region, of a culture and people. In a world of conflict and struggle, there are innocent victims and brutal acts of violence on both sides. Reality is often stranger than fiction, and is rarely black and white; 'Fauda' is an effort to represent this grey state of conflict. We have similar scenarios in India which is why we believe this compelling story must be transliterated and adapted to take it to a larger Indian and global audience. We want to deliver strong and relevant digital content to the newer audiences and are our proud of this association with Yes Studios."

Danna Stern, Managing Director, Yes Studios added, "We're excited to collaborate with a brand like Applause Entertainment to bring in the Indian version of 'Fauda'. Applause has been a leading studio in acquiring international formats and adapting them for local audiences. Their entire adaptation process is meticulous and stays true to the original material while making the story relevant to their local viewers – which they know so well; we are certain that they will do complete justice with the Indian version."

Avi Issacharoff, Show Co-creator, 'Fauda' has been an integral part of our professional and personal lives and we're extremely excited that it is being remade for another country and language. India is creating some exciting digital content and this association with Applause Entertainment will help take 'Fauda' to a different territory and wider audience base."

Lior Raz – Co-creator and Lead Actor who plays Doron said, 'Fauda' is extremely authentic and real. I'm sure Indian audiences will be enthralled by the realistic and detailed world created in this carefully thought-out adaptation. I'm also excited to know who will play Doron!"

The Indian adaptation of Fauda will highlight the complex and complicated relationship between India and Pakistan, and deconstruct historical conflicts to showcase a new perspective. Writing and development is underway, and the filming of the series is expected to commence early next year.



Read more news about (internet advertising India, internet advertising, advertising India, digital advertising India, media advertising India)
For more updates, be socially connected with us on
Instagram, LinkedIn, Twitter, Facebook & Youtube
Viacom18 brings Gandhiji's journey to becoming Mahatma on national TV with 'Yugpurush'
Cine-play 'Yugpurush' will be telecast on November 10 from 9am on COLORS and in six other languages across the network
The year 2019 marks the 150th birth anniversary of Mahatma Gandhiji. Celebrating Gandhi's timeless principles of truth, non-violence, simplicity and self-reliance, Viacom18 is bringing the award-winning play 'Yugpurush' on November 10 at 9am on COLORS, COLORS Marathi, COLORS Gujarati, COLORS Bangla, COLORS Tamil, COLORS Super, COLORS Odia, COLORS Infinity and MTV. The show will also be available on VOOT for the entire day.
In order to reverberate the values that Gandhiji imbibed from Shrimad Rajchandraji – the great Indian saint, poet, philosopher and spiritual luminary, Shrimad Rajchandra Mission Dharampur has produced the biographical play 'Yugpurush - Mahatma's Mahatma', under the guidance of its founder Pujya Gurudevshri Rakeshbhai. This play has been re-created for television in a cine-play format with original dialogues and cast for all seven languages.
Speaking about the play, Sudhanshu Vats, Group CEO & MD, Viacom18 said: "As a media and entertainment network, it is our endeavour to bring every story to its audience and every audience to its story. This is a very special story for all Indians and needs to be told to young India. Gandhiji has motivated generations of people across the world and with 'Yugpurush' we are bringing the story of his journey from being a young barrister to Mahatma."
The play is a heart-touching portrayal of the untold and profound relationship between Mahatma Gandhiji and his spiritual mentor Shrimad Rajchandraji. This theatrical tribute received an astounding response, as it was performed in 312 cities across the world, completing 1,062 shows in seven languages in a short span of a year, running to full houses and standing ovations. The play won several prestigious awards, including the Dadasaheb Phalke Excellence Award 2017 for 'Best Drama', the 16th Annual Transmedia Screen and Stage Awards and two distinct entries in the Limca Book of Records. 'Yugpurush' the play was also the first Indian event to be staged at the prestigious Dolby Theatre in Hollywood, LA where the Oscars Awards Ceremony are held.
Abhay Jasani, President, Shrimad Rajchandra Mission Dharampur, said: "We are fortunate to partner with one of the leading entertainment networks such as Viacom18, that defines entertainment by touching the lives of people through its programmes. The National premier of 'Yugpurush' is one such initiative by Viacom18 that will truly impact the viewers positively."
This nationwide telecast, on the occasion of the 152nd birth anniversary of Shrimad Rajchandraji, will take place on November 10.
Read more news about (internet advertising India, internet advertising, advertising India, digital advertising India, media advertising India)
For more updates, be socially connected with us on
Instagram, LinkedIn, Twitter, Facebook & Youtube