'VOOT Kids will be looking at expanding to South Asia'
Though the app will follow a subscription-based model, Saugato Bhowmik, Business Head, VOOT Kids, said the platform was getting a lot of interest from tech and TV partners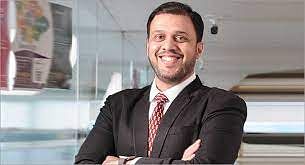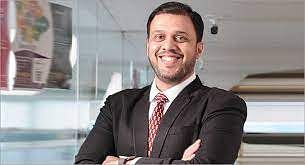 Viacom18 has announced its first subscription led offering VOOT Kids - a multi-format kids' app that offers a collection of over 20,000 e-books, videos, quizzes and games.
To drive the content, VOOT Kids has entered into content partnership with 15 to 20 content companies including Nickelodeon, Oxford University Press, Warner Media, Green Gold, Ceebeebies, TV Asahi, Sony Music, Hasbro, Mattel and Lego.
Saugato Bhowmik, Business Head, VOOT Kids, shared with exchange4media the app's focus area, price point, advertising model and more.
"The focus is to create India's first multi-format, safe, parent controlled app that addresses various needs at one go. It entertains, enriches and enables at the same time. There is a dire need for parents to curate multiple learning but fun engagements for the child all the time. We are trying to solve that for parents, we are curating for them," Bhowmik said.
With a mission to make screen time meaningful for kids, the app strikes a balance between fun learning and entertainment for children aged between the age of 2 to 8 years. Certified by Early Childhood Association (ECA), VOOT Kids aims to usher in the next evolution in the kids' digital ecosystem. The app is priced at Rs 799 for a year and Rs 99 per month with free trials for 30 days.
Bhowmik also highlighted that on the VOOT app, which has an advertising-led model, 15 per cent of the daily viewership on the app was coming for kids' content which led to the decision of launching a separate app for kids. "That is what got us started thinking that there is a large opportunity here and we must investigate more into the category," he added. With VOOT Kids, the platform is targeting 107 million households with kids aged 2-10 years. The app is available across seven languages.
"We're not solving for a few markets. This is a pan-India app and soon we will also be looking at expanding to it to South Asia and some other countries," he informed.
Though the app will follow a subscription-based model, Bhowmik shared the app was also getting a lot of partner interest.
"We have experienced a lot of interest from tech partners, TV partners and others. So there's a lot of partner interest, which will also be a separate line of business and add to the revenue. We will also open conversations with multiple schools across the country, and take the app to schools. Maybe one day, we will also create a customised product for schools. But as of today, we are only going to go talk to schools about the need for such progressive fun learning capabilities and then we will see how it goes from there," Bhowmik added.
With this launch, VOOT Kids will bring alive the 'Masti Main Acchai' brand idea through a high decibel integrated marketing plan that will reach over 50 million households driven by a mix of print, on-air, on-ground activations and digital outreach.
Read more news about (internet advertising India, internet advertising, advertising India, digital advertising India, media advertising India)
For more updates, be socially connected with us on
Instagram, LinkedIn, Twitter, Facebook & Youtube