With Bigg Boss 14, Colors will have a stronger position among GECs: Manisha Sharma
Manisha Sharma, Chief Content Officer, Hindi Mass Entertainment, Viacom18, shares more on the innovations for the upcoming season, the Covid measures, and new launches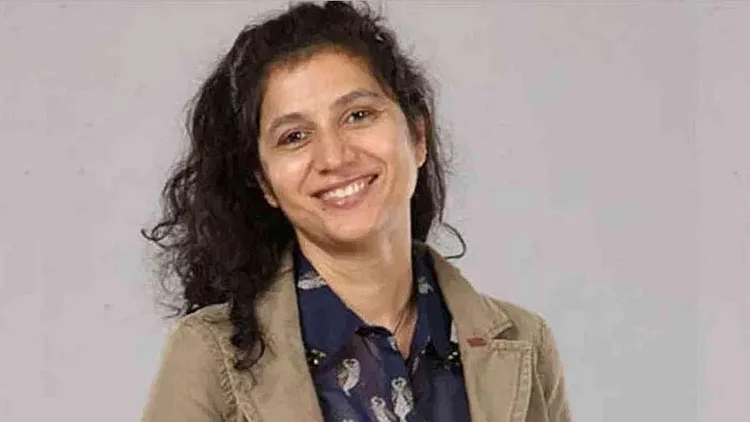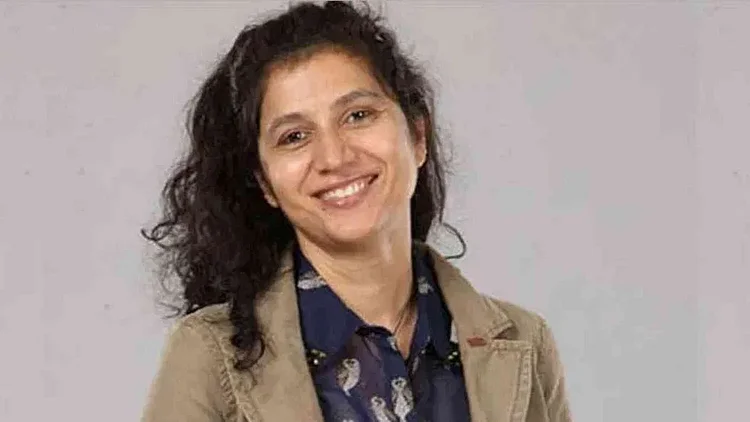 Viacom18's Hindi General Entertainment Channel, Colors TV, on Thursday unveiled the 14th edition of one of its most talked about reality shows – Bigg Boss. Produced by Endemol Shine India, the show will premiere on October 3 at 9pm on the channel and will also stream on Voot Select.
Sharing insights on this season of Bigg Boss was Manisha Sharma, Chief Content Officer, Hindi Mass Entertainment, Viacom18. "Every year we put in all our efforts to innovate and make Bigg Boss different from its previous seasons. From the setup of the house, to the contestant line-up, to the twists and turns in the show, we change it year on year as per the theme and the requirement. In that context, yes, Bigg Boss is very different this time as well. Given the fact that last year was such a big season for us, we have to live up to it and come back even stronger with a fresh season."
Talking about the effects of the pandemic, Sharma said: "This year we are all living through unusual times. The lockdown is being lifted in phases but people are still a bit scared. With the theme of this season - Ab scene paltega, kyunki Bigg Boss dega 2020 ko jawab - we also want to encourage our viewers and bring to them a sense of normalcy. We want to assure them that they can stay at home as we continue to entertain them. We have put in a lot of effort to ensure that entertainment is back in our viewers' lives."
This year, the Bigg Boss house will have amenities like salon & spa, movie theatre, and a shopping mall. "In the new normal, we have all been missing out on activities like going to a shopping mall, watching a movie in a theatre or going to a spa or salon. Hence, we have incorporated these elements in the Bigg Boss house this season. The format is all about having a mix of new and an exciting bunch of contestants who will be facing a lot of twists and turns while they are locked up in the house. This season will also see some of the most loved former contestants like Sidharth Shukla, Hina Khan and Gauahar Khan in the house."
Speaking on the experience of shooting Bigg Boss in the time of Covid, Sharma shared that they have followed all safety measures and precautions for the cast and crew. For instance, the contestants will be quarantined before entering the Bigg Boss house and only after clearing the Covid test.
The channel will test each of them every weekend along with the crew who will also be tested every 4-5 days. "We have put all safety measures in place and are following the protocols and Standard Operating Procedure (SOPs). It is stressful but necessary and we are doing everything to keep everyone safe. We have a huge cast and crew involved in making the show from the camera teams, edit teams to those who are setting up the Bigg Boss house." The channel also has a backup team in place in case someone falls sick during this period. Even the crew members have been provided with PPE kits and are working in designated zones to avoid direct contact, Sharma said.
According to industry experts, Bigg Boss is one of the most expensive reality shows on the general entertainment channels. 2020 has been an unprecedented year and had a major impact on the revenues of broadcasters which has also affected the production budget of many shows.
Sharma informed that the production budget of a show doesn't change year on year. "We try to work under the same budget. Even though there is a considerable amount of care, with money and resources going towards the safety aspects but overall it doesn't go up and down like the stock market."
Colors was among the first channels that launched a new show right after the lockdown 'Ishq Mein Marjaawan' and later launched another fiction show 'Pinjara'. For Colors, some shows are doing better in the non-primetime than in the primetime, Sharma said. "Our fiction properties - Choti Sarrdaarni, Ishq Mein Marjaawan, Barrister Babu, Shakti Astitva Ke Ehsaas Ki and Pinjara Khoobsurti Ka - are doing really well and are growing every day. As a network, we are in a strong primetime position. Now with Bigg Boss coming in, we will be in a much better place. We are a very strong number two if you look at the ratings, and primetime viewership has pretty much come back for Colors. Even though there is competition and a lot of challenges, things are slowly coming back to pre-COVID levels."
Post IPL, the channel plans to launch more shows, specifically in the fiction category. In the pipeline they have two new shows - Namak Ishq Ka and the other one is a Balaji Telefilms show. These will be launched post IPL to help them further strengthen their line-up.
Read more news about (internet advertising India, internet advertising, advertising India, digital advertising India, media advertising India)
For more updates, be socially connected with us on
Instagram, LinkedIn, Twitter, Facebook & Youtube