MPEG-4 slot auction: Will high cost and lack of clarity keep broadcasters away?
The reserve price has been increased to Rs 50 lakh/annum from Rs 5 lakh/annum, and the incremental amount has been revised to a minimum of Rs 2 lakh and multiples against the initial Rs 10,000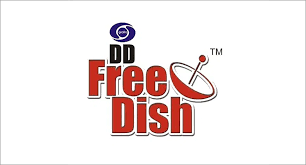 After making a whooping Rs 731.34 crore from the sale of 57 MPEG-2 slots from the just-concluded 52nd e-auction, Prasar Bharati is ready for the auction of MPEG-4. However, broadcasters may not be too keen on participating this time as bidding could be quite an expensive affair here. Also, the chatter around discrepancies in the e-auction of MPEG-2 slots has left broadcasters skeptical about the whole process.
As per the amended policy guidelines issued just last week, bidding in the e-auction of vacant unreserved MPEG-4 slots will be open to all genre (language) channels at reserve price of Rs 50 lakh/annum. The reserve price initially stood at only Rs 5 lakh/annum. Not just that, the bidding is also set to get more expensive as per the new guidelines. The incremental amount in the auction bids of MPEG-4 slots has been revised at a minimum of Rs 2 lakh and multiples against the initial Rs 10000.
Another factor that is discouraging broadcasters is the fact that the number of vacant slots up for auction has not been declared in the invitation for participation.
"News broadcasters burnt a huge hole in their pocket in the MPEG-2 slot sales in the recent auction and had to push their bid budgets to astronomical sums because they were unsure about the number of slots that would be allotted to news. Broadcasters are worried that something similar will take place in the March 16, MPEG-4 auction at a time when budgets are not huge but the reserve price and the incremental amount have both gone up enormously," said a small-scale GEC broadcaster who had participated in the auction last time too.
Read more news about (internet advertising India, internet advertising, advertising India, digital advertising India, media advertising India)
For more updates, be socially connected with us on
WhatsApp, Instagram, LinkedIn, Twitter, Facebook & Youtube